Susan will also be presenting her Classic French Jacket Class on April 6 – 13, 2013.
Be sure to register for both sessions.
Susan will cover many couture type advance hand sewing techniques including:
– a range of hand sewing stitches
– how to install a hand-picked zipper
– how to install a lapped, hand-picked zipper
– faggoting
– how to invisibly applique a lace seam
– how to attach an Alencon lace applique
– how to create thread chains and thread bars
– how to cover snaps
DATE:  Sunday, April 14, 2013
TIME:  9:30 AM – 5:00 PM
COST:  $95.00, ASDP and ASG members $85.00
(class includes lunch)
Kit fee: $20.00
REGISTER NOW
Early Bird Registration has ended.
Please call or email for information on how to register.
See below for contact information.
Registration:
This class does have a few spaces left.  Call (540) 992-2127 or email info@artisan sewing classes.com.  Please note that payment must be received before registration is confirmed. There is a $25.00 fee for returned checks.
Class Fee Policy:
Class require a full payment at time of registration.  Kit fee is due the day of class, although you are welcome to pay before.
LOCATION:  Country Inn and Suites, 7860 Plantation Road in Roanoke, VA
Details: Sleeping room  are available at Country Inn and Suites, 7860 Plantation Road in Roanoke, VA for students traveling from out of town.  Each room has 2 queen beds and a microwave and small refrigerator in every room. Call the hotel directly at 540-366-5678 to book a room. This is a quiet location ½ mile from Interstate 81 and 5 miles from the Roanoke Airport. No shuttle service from the airport, cab costs around $15. Free full breakfast for hotel guests. Indoor pool, exercise room or walk to a nice park with walking trails and tennis courts a short distance behind the hotel.
About Your Instructor: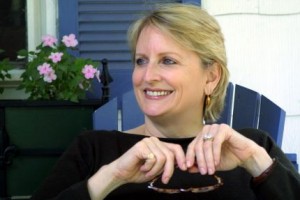 Susan Khalje
www.susankhalje.com
Susan began her professional career at the New York couture salon, Chez Cez et Bez and  later worked as a fashions designer and manufacturing supervisor on 7th Avenue.
Named "Baltimore's Best" for her couture wedding gowns, she developed a loyal and appreciative clientele in the course of a 25-year career.
She was also the host of "Sew Much More", which ran for 6 years on HGTV and diy.net. In addition to her frequent contributions to Threads Magazine, she has written for every major sewing publication. Her books include Bridal Couture: Fine Sewing Techniques for Wedding Gowns and Evening Wear (Krause), and Linen and Cotton: Classic Sewing Techniques for Great Results (Taunton). She has contributed to The Experts' Guide to 100 Things Everyone Should Know How to Do, and she is one of the women profiled in More Magazine's recent book, 50 Celebrate 50.
An exceptional and sought-after teacher, Susan established The Couture Sewing School in 1993, and she teaches couture sewing techniques throughout the country.  She teaches often in San Francisco, where she is on the faculty of The Sewing Workshop and Apparel Arts.
Her professional contacts extend to Paris, where she yearly takes groups of students for an insider's look at the couture arts.
She is a charter member of the Association of Sewing and Design Professionals (formerly The Professional Association of Custom Clothiers), and has served as its chairperson. She is a member of The Fashion Group, The Costume Society of America, and was awarded an honorary lifetime membership to the Smocking Arts Guild of America.
Cancellation/Transfer Policy:
A 10% transaction fee applies to all class cancellations and transfers. No refunds for missed classes. To receive a refund (less the 10% transaction fee) for a cancelled registration, notification must be given 14 days prior to the class start date. After March 31, 2013, the amount may be applied toward a future class. In the event Catrina Fashions, LLC must cancel this class, the student may choose to have a full refund by check or applied to a future class. Catrina Fashions, LLC's liability for refunds shall be limited to the amount of the portion of the registration fee paid by the student.