Artisan Sewing Classes Presents:
Susan Khalje
Join Susan for her Couture Handwork Techniques class on April 14, 2013.
Be sure to register for both events.
Class size limited to 12 and is almost full – after March 15, please call or email to see if space is still available – see the registration link below class description.

Immerse yourself in the process of creating the most classic of fashion statements – the French jacket.
You will prepare a muslin ahead of time to be personally fitted by Susan.  Once you register, you will receive pattern suggestions as well as instructions on how to make your muslin and a supply list for class.
Your class includes shopping with Susan in New York City to purchase the best fabric, linings, trims and buttons for your jacket.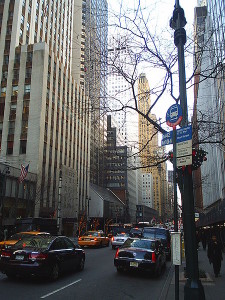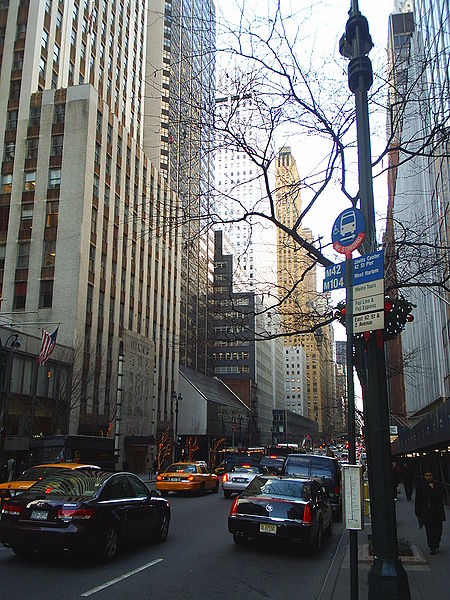 You will then fine tune the muslin and, under Susan's instruction, devote yourself to crafting your classic French jacket using haute couture techniques unique to the construction of these jackets.
During the week you will be able to examine a number of Susan's jackets, adapt your sleeve pattern (or use one of Susan's) to allow for better placket placement and learn how to apply the trims, buttons and pockets that are essential components of these jackets.
You will come away from the class with a true fashion classic and the skills to add more of these garments to your wardrobe.
Date:  April 6-13, 2013
Time:  April 6, 2013 to NYC returning on April 8, 2013.
From April 9-13, 2013 expect to be in class all day with work into the evening if you so choose.
Class fee:  $1495.00
This price includes group travel via Amtrak from Lynchburg, VA and hotel (room for 4 people) in NYC to buy fabric for this class.  If you desire a room for 1, 2, or 3 people in NYC or have your own means of travel and/or room accommodations, please call for price adjustment.  If you cannot make the shopping trip or would prefer not to go to New York, there is a discounted price for the class and Genevieve will be happy to source the appropriate fabric for you.  Please call or email for details and pricing.
REGISTER NOW!
Download Your Registration Form:  Jacket Class registration form(pdf)
Need information?
Email Genevieve at info@artisansewingclasses.com or call 540-992-2127
Location:  Studios of Catrina Fashions, LLC
5995 Lee Highway, Troutville, VA  24175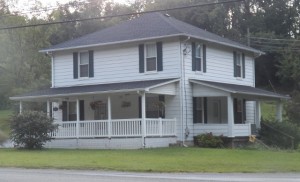 For more information about the class and how to register, please contact:
Genevieve Journell at:
Catrina Fashions, LLC
P. O. Box 35
Troutville, VA 24175
Call: 540-992-2127
Email: info@artisansewingclasses.com
LOOKING FOR A PLACE TO STAY?:  Try the Country Inn and Suites at 7860 Plantation Road in Roanoke, VA
(If you are traveling from out of town, see the special sleeping room rates in the information below the map)
Details: Special sleeping room rates are available at Country Inn and Suites, 7860 Plantation Road in Roanoke, VA for $82.00 per night for 2 queen beds apply for students travelling from out of town. Microwave and small refrigerator in every room. Call the hotel directly at 540-366-5678 to book under the block of rooms saved for Catrina Fashions. This is a quiet location ½ mile from Interstate 81 and 5 miles from the Roanoke Airport. No shuttle service from the airport, cab costs around $15. Free full breakfast for hotel guests. Indoor pool, exercise room or walk to a nice park with walking trails and tennis courts a short distance behind the hotel.
About Your Instructor: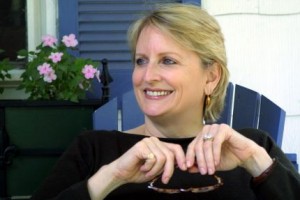 Susan began her professional career at the New York couture salon, Chez Cez et Bez and  later worked as a fashions designer and manufacturing supervisor on 7th Avenue.
Named "Baltimore's Best" for her couture wedding gowns, she developed a loyal and appreciative clientele in the course of a 25-year career.
She was also the host of "Sew Much More", which ran for 6 years on HGTV and diy.net. In addition to her frequent contributions to Threads Magazine, she has written for every major sewing publication. Her books include Bridal Couture: Fine Sewing Techniques for Wedding Gowns and Evening Wear (Krause), and Linen and Cotton: Classic Sewing Techniques for Great Results (Taunton). She has contributed to The Experts' Guide to 100 Things Everyone Should Know How to Do, and she is one of the women profiled in More Magazine's recent book, 50 Celebrate 50.
An exceptional and sought-after teacher, Susan established The Couture Sewing School in 1993, and she teaches couture sewing techniques throughout the country.  She teaches often in San Francisco, where she is on the faculty of The Sewing Workshop and Apparel Arts.
Her professional contacts extend to Paris, where she yearly takes groups of students for an insider's look at the couture arts.
She is a charter member of the Association of Sewing and Design Professionals (formerly The Professional Association of Custom Clothiers), and has served as its chairperson. She is a member of The Fashion Group, The Costume Society of America, and was awarded an honorary lifetime membership to the Smocking Arts Guild of America.
Early registration is encouraged to secure space in class as well as ensure minimum registration. Class minimums and maximums vary – if the minimum for a class is not met, the class must be cancelled. If the class fills, a waiting list will be established. Please wait for class confirmation before making travel plans other than booking a hotel room.
Registration:
Paypal signup is available for this class via invoice.  Payments may be made by check via US mail, email, or by calling (540) 992-2127. Please note that payment or deposit must be received before registration is confirmed. If registering by mail, please fill out the registration form on this page.
Class Fee Policy:
This class requires a $500.00 deposit in the form of a check at time of registration. Please register by February 1, 2013.
Cancellation/Transfer Policy:
A 10% transaction fee applies to all class cancellations and transfers.  No refunds for missed classes.  To receive a refund (less the 10% transaction fee) for a cancelled registration, notification must be given by February 15, 2013.  After February 15, 2013, the amount may be applied toward a future class.  In the event Catrina Fashions, LLC must cancel this class, the student may choose to have a full refund by check or applied to a future class.  Catrina Fashions, LLC's liability for refunds shall be limited to the amount of the portion of the registration fee paid by the student.