Artisan Sewing Classes Presents:
Introduction to Sewing
This course is for sewing beginners.
REGISTRATION CLOSED

Learn to sew with these basic lessons – designed for ages 8 through adult.
This introduction to sewing includes lessons for learning how to use a sewing machine to basic hand stitches.  You will learn about different kinds of fabrics and the correct needles used in sewing, how to take measurements and read a sewing pattern.  You will also learn what tools you need to complete sewing projects and make a portfolio sampler that you can refer to when working on projects.
DATES:
Tuesdays and Wednesdays – July 23, 2013 through August 7, 2013
TIME:

11:00 AM to 12:00 PM each day
July 23:  Sewing machine basics, sewing kit supplies, sewing terms
July 24:  Begin your portfolio: Fabrics and hand-sewing basics
July 30:  Patchwork pincushion, t-shirt skirt
July 31:  Fun with jeans:  Restyle a pair of jeans into a skirt or bag
August 6:  Wrap skirt and tote bag
August 7:  Pajama pants
COST:  $30.00 per class.  Attend all classes for $150.00.  July 23 and 24 classes are prerequisites for all other classes.
KIT FEE:  $25.00  (Due first day of class by cash only. Includes book, some supplies for the projects)  You will receive a list of other supplies you will need to bring once registration is complete.  You are not considered registered until payment is received.
REGISTRATION CLOSED

Location: Studios of Catrina Fashions, LLC
5995 Lee Highway, Troutville, VA 24175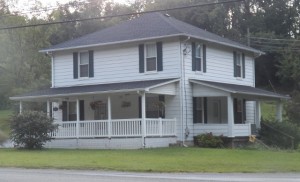 For more information about the class and how to register, please contact:
Genevieve Journell at:
Catrina Fashions, LLC
P. O. Box 35
Troutville, VA 24175
Call: 540-992-2127
About Your Instructor: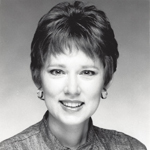 View Genevieve's bio and philosophy on the About Page. If you would like to continue with design work or additional pattern work on a one-on-one basis, Genevieve is available for private sewing classes/coaching.
Class Fee Policy:
Class requires a payment at time of registration.  Partial payment is not available when paying with Paypal.  If you would like to pay via check, please call or email to register.  Materials and kit fees, where applicable, are made payable on the day of class.
Cancellation/Transfer Policy:
A 5% transaction fee applies to all class cancellations and transfers.  No refunds for missed classes.  To receive a refund (less the 5% transaction fee) for a cancelled registration, notification must be given by July 19 – prior to the class start date.  If cancellation occurs after July 19, the amount paid will be applied toward a future class.  In the event Catrina Fashions, LLC must cancel a class, the student may choose to have a full refund by check or applied to a future class.  Catrina Fashions, LLC's liability for refunds shall be limited to the amount of the portion of the registration fee paid by the student.