Artisan Sewing Classes Presents:
Basic Skirt Sloper 101
May 23, 2015 – 10AM – 4PM
REGISTRATION ENDED
LOOK FOR A REPEAT OF THIS CLASS LATER IN 2017.
Basic sewing skills are needed for this course.
Have you ever had a skirt that never quite fit you correctly?
Have you ever had a problem trying to achieve a decent fit from a store bought pattern?
There are 2 ways to solve these pesky situations – to make a sloper either by draping or by using your own measurements.
In this class, you will learn to draft a skirt sloper from your own measurements that will ensure a great fitting skirt every time. Each day will start out with a lecture followed by hands on exercises designed to help you create a sloper that FITS YOU.
People often ask what the difference is between a sloper and a pattern. The best explanation is that the sloper is a draft of a garment that fits with a minimum of wear ease and has no design ease at all – in other words, it should be like a second skin. The sloper also has no seam allowances.
Design changes, design ease, wear ease and seam allowances are added to the sloper in order to create the pattern.
Part 1 – Creating a Skirt Sloper
In this lecture portion of this class, you will learn about drafting tools, the best way to take your measurements and the formulas involved in producing your sloper. It is difficult to take measurements on yourself, so in the last part of the lecture, you will practice this skill on each other. Not only is this a great way to get accurate measurements for yourself, you will also become aware of specific fit issues that can be addressed at this time. Please wear a leotard or close fitting clothing for the class.
In the hands on portion of the class, using your own measurements, you will create a muslin to fit yourself using the drafting tools of the trade. Supply your own tools (a list will be provided upon registration) or purchase them on site.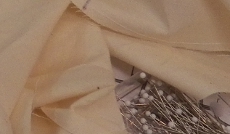 Part 2– Designing a Skirt from a Sloper
Once you have perfected the sloper, the creativity can begin!
The second half of this class will be spent discussing how to make design changes to the sloper in order to create a skirt. We will address questions such as deciding how much ease to put in the pattern and how to change a straight skirt to an A-line skirt or a gored skirt. What length and proportion looks best on you? Waistband or no waistband? What about pockets?
In this part of the class, you will try your hand at simple design changes and make a skirt mock-up (also called a muslin or a toile) based on those changes. Interestingly enough, muslin also refers to the type of inexpensive fabric used to make the mock-up. From your mockup, we will discuss how you can then make a pattern. Remember, the pattern must not only include the skirt pieces, but also any facing, lining, interfacing and miscellaneous pieces as well.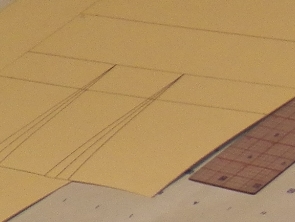 You can then apply this process of learning simple design changes as a stepping stone to create more designs!
Date: May 23, 2015
Time and Class fee:
10:00 AM – 4:00PM – $250.00
REGISTRATION ENDED

If you wish to pay by check, please send me a message or call 540-992-2127 for registration details. See class fee policy below after the information about the instructor.
Class supply list will be sent to you upon registration.
Location: Studios of Catrina Fashions, LLC
5995 Lee Highway, Troutville, VA 24175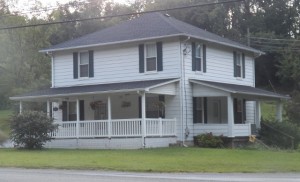 For more information about the class and how to register, please contact:
Genevieve Journell at:
Catrina Fashions, LLC
P. O. Box 35
Troutville, VA 24175
Call: 540-992-2127
About Your Instructor: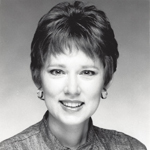 View Genevieve's bio and philosophy on the About Page. If you would like to continue with design work or additional pattern work on a one-on-one basis, Genevieve is available for private sewing classes/coaching.
Early registration is encouraged to secure space in class as well as ensure minimum registration. Class minimums and maximums vary – if the minimum for a class is not met 14 days before the class start date, the class must be cancelled. If the class fills, a waiting list will be established. Please wait for class confirmation before making travel plans other than booking a hotel room. Intent to register may be made by calling (540) 992-2127. Please note that payment must be received before registration is confirmed.
Class Fee Policy:
Class requires a payment via check or credit card through Paypal at time of registration. If you wish to pay by check, please call 540-992-2127 and I will email you the registration form and class invoice. Materials and kit fees, where applicable, are made payable on the day of class.
Cancellation/Transfer Policy:
A 5% transaction fee applies to all class cancellations and transfers. No refunds for missed classes. To receive a refund (less the 5% transaction fee) for a cancelled registration, notification by student must be given 14 days prior to the class start date. If cancellation occurs within the 14 days prior to the class, the amount paid will be applied toward a future class. In the event Catrina Fashions, LLC must cancel a class, the student may choose to have a full refund by check or applied to a future class. Catrina Fashions, LLC's liability for refunds shall be limited to the amount of the portion of the registration fee paid by the student.