Alterations for Professionals Series
Alterations for Professionals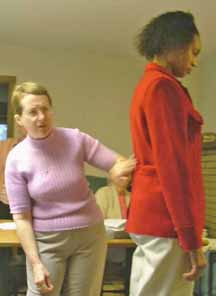 This two day Master Class is designed for the sewer who wants to become an alterations specialist, or already has an alterations business and desires to improve skills.  Nearly every type of basic alteration is covered including hemming, letting out/taking in side seams, adjusting collars, cuffs, necklines and shoulders.  Instruction will also include challenging problems such as clients with high hips, stooped shoulders, large busts or protruding tummies.  The class teaches how to analyze and fit ready to wear garments to maximize comfort and make your clients look their best.
Sewing skill level: intermediate
Advanced Specialty Alterations:
Bridal and Formalwear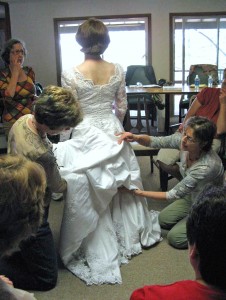 This two day Master Class is designed for those wishing to learn techniques used by alterations specialists to alter bridal and formalwear.  Instruction is geared to the professional who wants to add specialty alterations to his/her business, or improve the skills of those who already offer them.  Subjects covered include working with lace, sequins, rhinestones, beads, and pearls, specialty fabrics such as velvet, chiffon, metallic, and satin. Guidelines for cleaning and preservation of these garments will be included in the course.
Sewing skill level: intermediate
Prerequisite:  Alterations for Professionals
Date: October 10-13, 2012
Time: October 10-12, 8:30 am – 4:30 pm, October 13, 8:30 am – 3:00 pm
Class fee:  $695.00
REGISTRATION IS NOW CLOSED

Information is up for another class to be held MARCH 16-19, 2013

If you wish to pay for class in full via PayPal, email info@artisansewingclasses.com and an invoice will be emailed to you. Please include your name, address and phone number in the body of the email. See registration, payment and cancellation policies below.
Location: Country Inn and Suites, 7860 Plantation Road in Roanoke, VA.
View Larger Map
Details:  Special room rates of $82.00 per night for 2 queen beds apply for students travelling from out of town. Microwave and small refrigerator in every room. Call the hotel directly at 540-366-5678 to book under the block of rooms saved for Catrina Fashions. This is a quiet location ½ mile from Interstate 81 and 5 miles from the Roanoke Airport. No shuttle service from the airport, cab costs around $15. Free full breakfast for hotel guests. Indoor pool, exercise room or walk to a nice park with walking trails and tennis courts a short distance behind the hotel.
Click to see pictures of the hotel and look at area attractions.
For more information about the class and how to register, please contact:
Genevieve Journell at:
Catrina Fashions, LLC  
P. O. Box 35
Troutville, VA 24175
Call: 540-992-2127
Email: info@artisansewingclasses.com
About Your Instructor: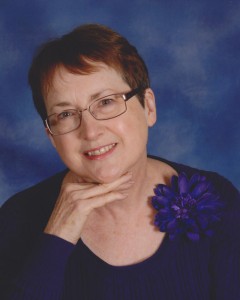 Linda Stewart
www.lindastewartcouturedesigns.com
Early registration is encouraged to secure space in class as well as ensure minimum registration. Class minimums and maximums vary – if the minimum for a class is not met 14 days before the class start date, the class must be cancelled. If the class fills, a waiting list will be established. Please wait for class confirmation before making travel plans other than booking a hotel room.
Registration:
Paypal signup is available. See the Class Fee Policy regarding payment with Paypal. Payments may also be made by check via US mail, email, or by calling (540) 992-2127. Please note that payment or deposit must be received before registration is confirmed. If registering by mail, please fill out the registration form on this page.
Class Fee Policy:
Classes require a 50% deposit, at time of registration. All classes with a fee of $100.00 or less require full payment at the time of registration. The balance is due 14 days prior to the class start date. Partial payment is not available when paying with Paypal. Materials and kit fees, where applicable, are made payable to the instructor on the day of class.
Cancellation/Transfer Policy:
A 5% transaction fee applies to all class cancellations and transfers. No refunds for missed classes. To receive a refund (less the 5% transaction fee) for a cancelled registration, notification must be given 14 days prior to the class start date. In the event Catrina Fashions, LLC must cancel a class, the student may choose to have a full refund by check or applied to a future class. Catrina Fashions, LLC's liability for refunds shall be limited to the amount of the portion of the registration fee paid by the student.